In most instances, RV Clubs, are worth it, as long as you properly identify your own unique circumstances and select the RV Travel Club that's a fit for your lifestyle and personal goals.  Even though there are as many different types of RVers as there are RVs, chances are an RV Travel Club will offer benefits such as reducing travel costs, maintaining your rig, and even potentially easing the feeling of isolation that a full-time RVing lifestyle can often bring.
Consider: The Downside To RV Clubs
Investing in one of the many Travel Clubs, RVers can take advantage of a wide range of benefits ranging from roadside assistance, merchandise and parts discounts, access to exclusive campgrounds, and alot more. It is important however to understand the different types of RV Clubs and what they have to offer to depend upon whether you are a full-time camper, weekend warrior, retiree, family, or snowbird. So let's take a look at determining which RV lifestyle you identify with and the benefits that the 4 most popular RV Travel Clubs have to offer.
What Type Of RVer Are You? 
When it comes to determining which RV Club is best for you, the first step is figuring out what type of RVer you are. RVers come in many different types, but today we will describe the four most common groups of RVers.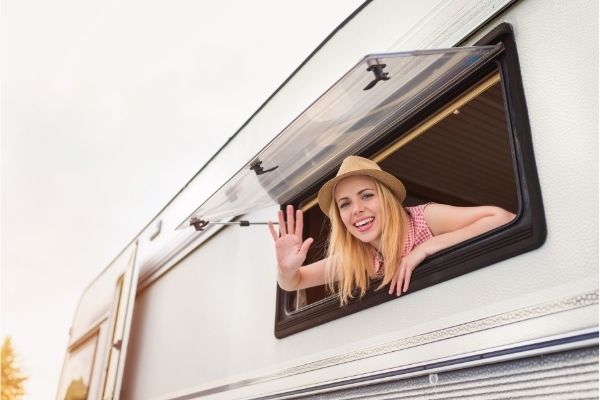 Snowbird
In many cases, snowbirds are able to be put into three distinct boxes. Residents who live permanently in a northern state, full-timers, and Workampers who all travel south during the winter to get away from the harsh winters up north. There tends to be a concentration of these groups along the coasts of Florida, Louisiana, or South Carolina. Or in desert landscapes like Arizona, Southern California, or Nevada.
Full-time RVing Family
RV-living families have become a growing demographic in recent years as homeschooling and remote employment have gained popularity. Whether you have teenagers, newborns, or toddlers, this is the category for you.
Retiree
Another demographic that makes up a large portion of RVers are the retirees. These are often empty-nesters who leave their homes to travel permanently or seasonally.
The retiree community and the snowbird community often overlap with each other, but the two groups are not always the same. There are many retirees that don't head south for the winter in favor of snowy winters, and there are plenty of snowbirds that aren't retired.
Weekend Warrior
Lastly, we have the Weekend Warriors to round out our list of RVers. These are the people who work 9-5 jobs, then go off for the weekend to get away from the city to have a good time and relax by the campfire. RVIA statistics indicate that this group has overtaken retirees in terms of RV ownership. 
What Benefits Do RV Travel Clubs Offer?
So, now that you've found your own little corner of the RV world that you resonate with and love, let's take a look at four of the most popular RV Travel Clubs and their greatest benefits. 
Escapees is one of the most popular and well-known RV Clubs out there. With a $49.95 fee for the year and a plentiful amount of benefits, you certainly can't go wrong.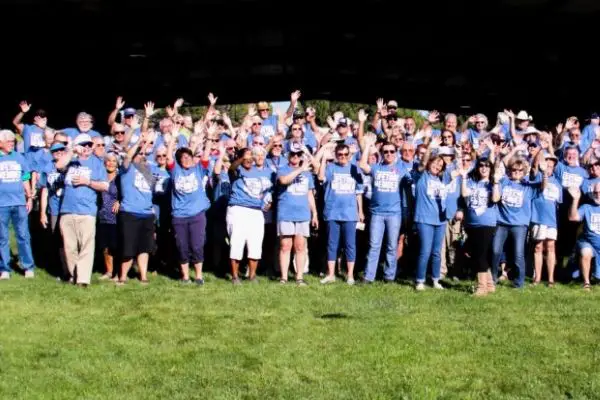 RV Discounts
A good reason to join any RV club is to be able to take advantage of the discounts they offer. And Escapees is full of them! Escapees offer discounts on Dish TV, Goodyear Tires, RV Parks, and more!
Exclusive RV Parks
Along with discounts on many different RV parks, Escapees has member-exclusive parks to hook up to across America. Having a place to connect in person with other members of your RV Travel Club is such a wonderful thing to take advantage of.
Online Community
Another great perk to Escapees is their large online communities in the form of Facebook groups, Instagram pages, and a forum with valuable information all around. As well as live virtual campfires in their Facebook group to swap information and meet like-minded travelers.
Mail Service
Perhaps the most valuable perk you receive from Escapees is their private mail forwarding service. For full-timers, having a central and consistent address to send important mail and documents to is the most fruitful perk you can get out of the travel club. Note that this does cost an extra fee on top of the initial fee, but it's a perk that's worth the additional cost.
Moving on, we have Good Sam-Club. This club is ideal for those looking for more practical uses of their membership than fostering a strong community as a lot of their perks lie in discounts and services they offer. For only $29 dollars a year, you get amazing value for your money.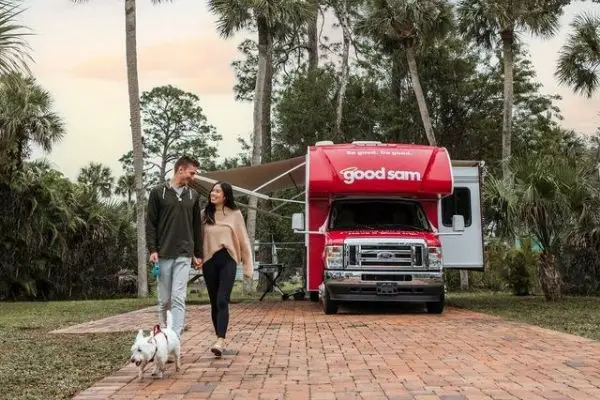 Fuel Discounts
One of the great things Good Sam-Club offers is discounts at many different gas stations across the country where you can fill up. This is great for the long-haul RVers who travel longer stretches throughout the day. 
Roadside Assistance
Good Sam-Club has fantastic roadside assistance and insurance plans that have you covered for any mishaps you may endure, whether it's a blown-out tire, a smoking engine, or even a medical emergency. Note that this is an additional fee above the yearly.
Camping Store Discounts And Benefits
Along with fuel discounts, Good Sam-Club works with many camping-centric stores, such as Camping World, to offer exclusive specials and coupons, free shipping, extended return policies, and everyday savings. 
Trip Planning
A perk entirely unique to Good Sam-Club is their free trip planning tool, which lets you plan your entire trip, suggesting points of interest along the way, routes to your destination that avoid tolls and highways, and filters to avoid low clearance areas.
Family Motor Coach Association (FMCA) is next up. This RV Club is focused primarily on community and at $85 a year, it's a great option for those who want to engage with one another on the road.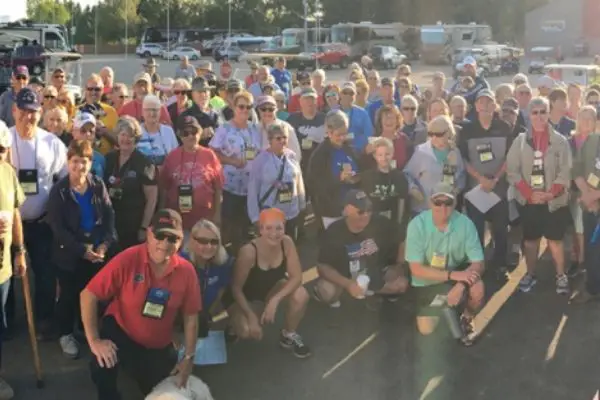 FMCA University
This might not be the university you think of. As you start your journey on the road it may seem complicated to wrap your head around all the fine details of how everything works. FMCA has a large number of lessons in their database along with quizzes and badges to take the edge off of learning.
FMCAssist 
Unlike other RV Clubs, FMCAssist is free to all of its members. As long as you're 75 miles away from "home base" you're covered under this policy. It's a great way to be assured that you'll always have assistance without the hassle of hidden fees.
Chapters And International Conventions
FMCA has a rich community where travelers can meet up for conventions, seminars, and more. They have over 400 chapters based on location so it will never be hard to find a community to fit in with. During their conventions and other events, they have plenty of activities to keep you and your children alike entertained. Including Pizza Parties, Roller Skating, Bowling, and more.
Mobile App
Another great perk that comes with your FMCA membership is the mobile app you can download to have all of your benefits a simple click away, you can access your membership number easily, find discounts for anything you may need, and you even have the option to renew your membership in-app.
Passport America is last up on the list and is the most basic in terms of benefits. For a yearly fee of $44, you can get fantastic discounts on RV Parks across America.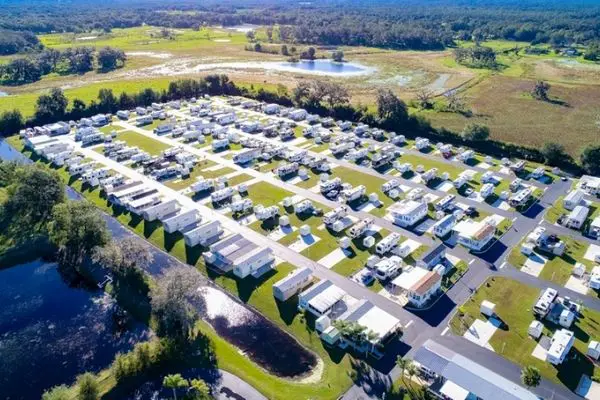 50% Off Participating Parks 
One of Passport America's greatest benefits is the huge discount you get off any participating parks. There are no catches like "home park" or hidden fees with this deal.
Passport America Camping Directory
Tying into the last perk, it may be tricky to figure out which parks fall under this incredible deal. But Passport America sends you a yearly online directory of the parks that are participating so you're never lost on where to go. They also offer a physical book for the cost of shipping and handling. 
Referral Rewards 
Who doesn't love getting money back on their investment? Whether you refer friends and family, or a campground not participating, you receive money back for every referral that joins!
Which RV Travel Club Should You Go With? 
So now that we have covered the types of RVers and the never-ending list of benefits that different clubs offer, you may still be wondering which club you should go with. This takes some self-reflecting and doing thorough research. But let's take a small recap and see our recommendations for which is a good fit for you.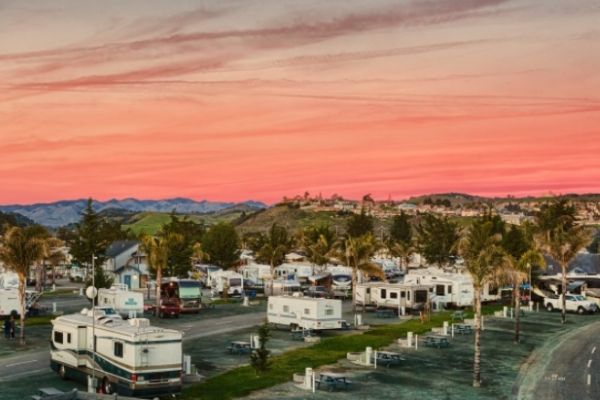 With large amounts of benefits and services, Escapees is best for those who travel full-time and can make the most out of what's offered to them. Along with the benefits mentioned, Escapees also have benefits with Retirees in mind, so if you're under that umbrella, Escapees might be the best fit for you. 
FMCA is an RV Travel Club that relies very heavily on community and the perks travelers can bring one another. Along with the chapters, free assistance, and lessons, FMCA also offers wifi packages, free campground stays, and many other amazing things. As the community is the main focus, this RV Travel Club is best for families who want their children to have a community around them.
With the large discounts on parks and referral rewards Passport America offers, it provides such a valuable asset to keep traveling budget-friendly. This club is best for the Weekend Warriors who want to take advantage of having parks around them to visit at a cheaper rate.
Lastly, we have Good Sam-Club. With one of the best roadside assistance programs on the list, and extensive discounts. This Club is one of the best for those who want to be planned for any occurrence at all times. Good Sam-Club is the best choice for the snowbird that always wants to be assured they're covered.